We work as a Flock and celebrate our diversity of experience, style, and personality. Our ways of working are inclusive bringing the best from our experienced team.
Estigia Cruz
Client Account Manager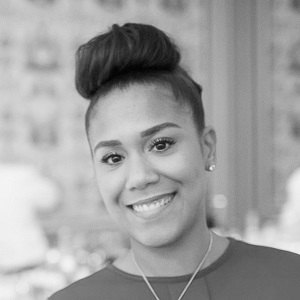 Estigia graduated from New York State University at Oswego with a Bachelor of Science in Marketing and has a Graphic Design certificate from Baruch College.
Prior to joining Flock, Estigia began her career at The Leading Hotels of the World, a collection of over 400 luxury hotels. In her role, she managed the office of the CMO and VP of Digital Product Development & Marketing. She led several projects, such as digital design products, supporting B2B and B2C marketing strategy, planning and supporting the execution of brand events, including event communications, creation and design of presentations and materials.
When not at the office she is traveling and experiencing new destinations and cultures. She also loves spending time with friends and family, is a savvy dancer, ice cream lover, fluent in Spanish and enjoys perfecting cooking recipes.