2020 saw the issue of leadership styles come squarely into frame as the world looked to PMs, MPs, and to a wider extent, CEOs and business leaders, to guide us all through crisis.
Many articles picked up the question of gender in-country leadership, and asked if the Covid-19 crisis was managed better by female leaders like New Zealand's Jacinda Ardern and Iceland's Katrín Jakobsdóttir, whose ability to lead and change mass behaviour quickly resulted in low death rates and better economic performance.

So what skills allowed them to lead like that? Experts have said that it was core skills of empathy, and also having the lack of hubris to listen to scientific advice, that allowed them to make smart, decisive, and quick leadership decisions. Decisions that saved lives.
At Flock, we see these, and many other admirable skills in many of the world-class marketing leaders we work with on a daily basis when we run our skills assessment tools.
And we count ourselves super lucky to work with many female marketing leaders of this ilk.

So as a new year begins we wanted to shout out just a few of these inspiring ladies as they continue to lead their companies through this challenging Covid time, and well beyond.
Brenda Tsai – CMO at Bank of New York Mellon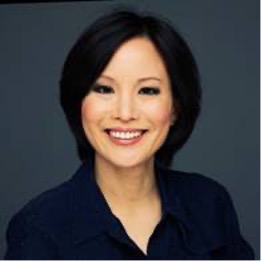 Brenda Tsai literally scales mountains. As an avid hiker and skier, she has climbed Kilimanjaro Summit and Mt Everest Base Camp. To top that, she is currently CMO of BNY Mellon, a Fortune 200 bank with over $38 trillion in assets under administration/management, where she leads the bank's global marketing strategy, including brand, advertising, digital marketing, marketing analytics, campaigns, and events. But arguably cooler than all that, she is a passionate champion for diversity, equity and inclusion and chairs the BNY Mellon Women's Network, a global organization 7,000 women strong.
Learn more about Brenda on LinkedIn
Margaret Jobling – CMO at NatWest Group
Margaret Jobling is what you might call a marketing Grand Master. Having passed through the halls of Unilever, Cadbury, British Gas, Centrica and now NatWest, she's got laser precision in what she does. Literally – she has a PhD in Laser Chemistry!
Learn more about Margaret on LinkedIn

Lisa Materazzo – Group VP of Toyota Division Marketing at Toyota Motor North America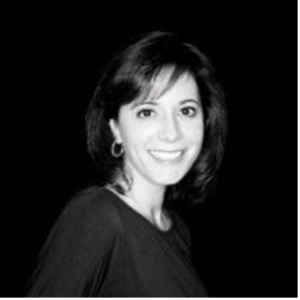 With 20 years in the auto game, Lisa knows the curve of the marketing road.From a family of car fanatics, her first car was a Mustang (awesome!) so perhaps it was inevitable she ended up as VP of Lexus Marketing. At Toyota for 16 years, she's now running all things marketing including all Toyota division market planning, advertising, merchandising, sales promotion, incentives, NASCAR and motor sports, and all social and digital media.
Learn more about Lisa on LinkedIn
Carla Hassan – CMO at Citi
Carla's recognized for being a world-class C-suite marketing leader at global companies such as Pepsico, Toys "R" Us and Kellogg's before taking the helm at Citi as CMO. A true change agent, she leads brand and innovation strategy and delivers strong results to boot. Something we also applaud here at Flock, is her outstanding interpersonal and communication skills to leverage high-performance teams.
Learn more about Carla on LinkedIn
Yin Woon Rani – CEO at MilkPEP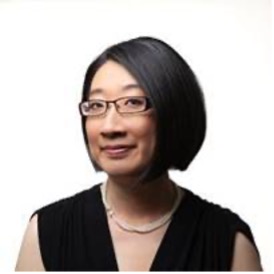 Got Milk? If you do, you're likely under the sway of CEO Yin Woon Rani, whose recent digital reinvention of the 'Got Milk' campaign drove consumption for the $25BN milk industry. A self-proclaimed change-maker, her bold and creative leadership style follows her experience at companies such as Campbell's and agencies UM and Grey Group. We love her mantra too which we thought we'd share:
I believe in the power of ideas.
I believe experiences are currency.
I believe great talent makes a difference.
I believe in strategy in action.
I believe both data and intuition matter.
I believe in creating impact.
Learn more about Yin on LinkedIn
Finola McDonnell – Chief Communications & Marketing Officer at Financial Times
A communications, brand and corporate affairs leader with 20 years of experience in the media and public affairs industries, Finola now leads Financial Times' as their Chief Communications & Marketing Officer. In 2020, Finola won Campaign's Business Leader of the Year after she personally led their new campaign 'The New Agenda', positioning the FT on the side of responsible business. Using a bold opening statement, "Capitalism. Time for a reset", she sparked the global debate about the rights and wrongs of the pursuit of shareholder value, while also boosting FT's retail sales by 9% in the process.
Judges praised McDonnell for "inspiring others to speak out and all of us to question the morality of business decisions". We think this worth praise too!
Learn more about Finola on LinkedIn
Need more inspiration? Check out our 2019 list of top female CMOs.