Many marketers are changing to Agile Marketing due to the need for agility. The recent Covid situation has accelerated this trend in many cases. We have seen more agile behaviour and ways of working in many marketing departments across the world, breaking silos and old structures to deliver increased speed to market.
Working with our clients, we get to answer many questions about Agile and we thought we'd summarise them in a blog for you.
Q: What's the definition of Agile Marketing?
A: There is no official definition, but Andrea Fryrear, one of the foremost thinkers on the subject, defines it as follows: 'Agile Marketing helps teams focus their collective efforts on high-value work, complete this work cooperatively, measure their impact, and then continuously and incrementally improve the results.' Source.
There are also seven original Agile Marketing Values, which come from the Agile Marketing Manifesto, written in 2021. These are:
Validated learnings over opinions and conventions
Customer-focused collaboration over silos and hierarchy
Adaptive and iterative campaigns over big-bang campaigns
The process of customer discovery over static prediction
Flexible over rigid planning
Responding to change over following a plan
Many small experiments over a few large bets
Q: What are the main benefits of using the Agile Marketing approach?
Agile marketing improves the productivity, effectiveness, transparency and adaptability to change of the marketing function. It helps move marketing from a support function to a strategic advisor, enables rapid response to changing market and customer needs, and helps attract and retain key talent.
Q: What is meant by having an Agile Mindset?
A: An agile mindset in marketing is best defined by Jim Ewel, in his book 'The 6 disciplines of Agile Marketing' with reference to four key shifts: 1) Focusing on outcomes over outputs i.e. moving away from a production mentality and taking accountability for commercial outcomes 2) Continuous improvement i.e. having a culture of data-driven decisions and testing and learning 3) Customer-focused i.e. building robust customer personas and journey maps, and user stories to deliver to customer need 4) Decentralised decisions i.e. leaders set and clarify goals, and teams are self-organising and take their own tactical decisions
Q: What are the different Agile Marketing methodologies
The two core methodologies are Scrum and Kanban, plus a hybrid called Scrumban.
Q: What is Scrum?
A: Scrum is the main methodology to implement the 'Agile' philosophy. The overall goal of Scrum is to deliver value in fixed cycles, called Sprints. It starts with a prioritised backlog of deliverables, managed by the Product Owner. During a sprint planning meeting the team, often called a Squad, agrees what will be delivered in the next sprint, and manages progress through a daily Stand Up meeting. A Review meeting is held at the end of the sprint with the key stakeholders to provide complete transparency about what has been delivered. The Squad also holds a Retrospective meeting to discuss any changes to process to improve efficiency and teamwork.  Scrum teams would normally be cross functional, and include all the roles that are needed to deliver the work end to end.
Q: What is Kanban?
A: Kanban is the most common methodology to implement the 'Lean' philosophy. Kanban's main goal is to increase the flow of work and deliver process improvements. It focuses on frequent and continuous completion of tasks, by implementing Work In Progress (WIP) limits, process policies, and a Kanban board which shows work queues. There are no fixed work cycles as the delivery is continuous. A prioritised backlog is also a key part of Kanban, as are daily stand ups.
Q: What is Scrumban?
A: Scrumban is relatively new methodology, and is a combination of the Scrum ceremonies like Sprint Planning, Stand Ups, and Retrospectives, and the Kanban pull technique and WIP limits. Scrumban focuses less on cross-functional teams than Scrum. It embraces specialized roles within the team, which can sometimes present a more suitable way to handle diverse marketing skill sets. It gets rid of the rigid schedule of meetings that often take up a large chunk of a Scrum team's productive time.
Q: Which Agile methodology should I use with my teams? Q: How do I know if Agile is for me / my team?
A: The starting point to answering this question is to look at your company's mindset and see whether the Agile definition and values resonate with what you are trying to achieve. If the answer is yes, then Agile Marketing is for you. The next question is which method to implement and how. Flock can help to define what works best for you. This could be defining a vision for Agile Marketing, working with you to define the right Agile Mindset and Values and helping your teams to start the Agile journey by supporting you with Agile coaching sessions.
Q: If I'm using Scrum methodology or Sprint Scrumban, how long should a Sprint be?
A: Best practice says a Sprint should last between one and three weeks. The optimum length depends on how long it takes the team to deliver value. For example, if most of the team's deliverables can be done within a week, then choose week-long sprints. If most deliverables take longer, then choose longer. Most teams opt for two-week sprints as this provides a good balance between delivering value regularly and not having to run planning meetings too frequently.
Q: What happens if all the work planned within a sprint is not completed?
A: Any incomplete work at the end of a Sprint should be taken forward to be assessed in the next Sprint planning meeting. Usually, the unfinished work would be added to the next Sprint backlog, but occasionally the team could choose not to complete the work at all if other items that have been agreed as higher priority have come into the product backlog.
Q: What's the optimum size of an Agile Marketing team?
The recommended Agile team size for teams that run sprints is a minimum of 3 and a maximum of 9. This thinking comes from various psychology papers about the optimum team size from the perspective of working in complex environments and maximising relationships and communications. For Kanban teams, there's no prescribed limit.
Q: What elements should be contained in the backlog?
A: The backlog should include ALL the items that could be or are needed to deliver to the team's objectives. Each item would normally include a title, a user story that defines the desired customer outcome, a prioritisation level and a status.
Q: How detailed should the items in the backlog be?
A: When the item is in the product backlog, it can be at a high level of detail e.g., just include a name and a brief description. When the item is moving into the Sprint backlog or 'Up Next' column on the Kanban board, it needs to be developed to be much more detailed, including a User Story, the tasks that will be needed to deliver the item, the expected results and the owner.
Q: What are the mandatory meetings when operating in an Agile way?
A: When operating the Scrum methodology, the required meetings for each sprint are: short Sprint Planning sessions, Stand Ups, Reviews and Retrospectives. When operating Kanban, the only required regular meeting is the Stand Up. Planning is done continuously, and Review and Retrospectives are held infrequently, usually around once a quarter
Q: What happens if other departments that we rely on aren't using Agile?
A: Ideally everyone that is part of the end-to-end delivery journey will be included in the Agile teams. If other areas are not receptive to this, see if you can persuade them to take part in a small trial. If that's not possible, make sure you deliver regular updates and have great visualisation. Create a board that everyone has access to and send regular email updates, so that everyone can clearly see what you are doing and the impacts.
Q: What if there are bottlenecks to deliver that exist outside our agile teams?
A: This is a very common problem. The most common issue is one of sign off, where other teams either don't have SLAs or don't deliver to them. There are three ways to handle this, using the three A's (Accept, Adapt, Avoid) acronym: a) Accept: build in the average sign off times to the project timeframe and accept that your cycle time will be longer than you would like b) Adapt: persuade your stakeholders to stick to their SLAs or come along to sign off meetings. Help them understand the impact of sign off delay by having a 'Waiting' column on your Board and regularly communicating how many items are in it and how long they have been there c) Avoid the situation: change your sign off criteria so that the team are autonomous and can make their own sign off decisions.
Q: Is Agile Marketing only relevant for projects? Can BAU work using the Agile methodology?
A: Remember that first and foremost, Agile is a Mindset rather than a process eg outcomes over outputs, continuous improvement, being customer-focused and decentralising decisions. So absolutely, this is equally applicable to projects and BAU. And from a process perspective, Agile ways of working can definitely work well for both. Choosing the right methodology is key to making it work. For example, Kanban often works best for Creative teams who need to iterate and don't work to set time boxes, whereas Scrum might be best for a cross-functional team who are trying to improve the customer purchase journey. Flock can advise on which approach is best for your team 
MEET ONE OF OUR AGILE MARKETING CONSULTANTS AND CERTIFIED COACHES: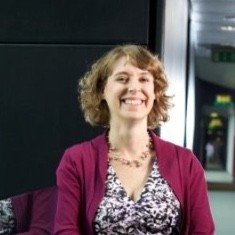 Rachel has been a strategic marketing leader for over 20 years. Her experience includes insight led marketing planning, implementing agile marketing, setting up measurement frameworks and demonstrating the value of marketing as a profit generator, not a cost centre.
Prior to joining Flock, Rachel ran the Marketing team at Santander UK. Her biggest claim to fame is developing and delivering the 'Bank of Antandec' advertising strategy. She says this was probably the most successful and certainly the most fun thing she has done in her career.
As a Marketing Consultant, Rachel specialises in making marketing departments more effective, efficient and adaptable. She does this through implementing Agile Marketing, optimising Organisational Design and developing Measurement Frameworks. Rachel is also an ICAgile accredited instructor, runs online Agility in Marketing accredited training courses, and is co-founder of the Marketing Agility Community MeetUp Group.
In her spare time, Rachel can be found volunteering and making wildlife films for conservation charities, and cheering on MK Dons, her local football team.
To find out more about our Agile Marketing Operations services please contact us.