FLOCK'S NEW NORMAL
Marketing teams are having to adapt to work faster, harder, and more effectively at a time when working part from home and part from the office has become the 'new normal'. But, what you can do to support your marketing teams to help them work smart, work well, and work enjoyably in these 'hybrid times'?
At Flock we have been less impacted in our ways of working by Covid-19 than some companies. This is because we were always designed to be agile, to create our solutions virtually, and to use technology so that all Flockers can work 'from the mobile up' (i.e. A cloud-based mobile tech infrastructure that ensures all work can be done from any mobile phone, if required).
At Flock we encourage each individual to work the way that suits them best. Moving out of lockdown to this new normal we have taken what has worked best for us and made these changes permanent. We thought that we would share some of the things that we do to inspire others to change up what they do, but also to learn from others, what else we can do.
Here are some of the things we have done:
Flexible hours. We always offered flexibility, but we have offered further expanded this flexibility for "Night Owls and Early Birds" as well as parents. We have core present times of 10:00-16:00 when the team must be present, but full flexibility outside that. This was designed to help parents with potential home-schooling or a different school environment.
Fridays. We have found the new intensity of predominately home-based work tiring and Friday afternoons very tough. We have offered staff the option to either finish earlier on a Friday, or alternatively take every third Friday off. We always have Flock FM on a Friday – our own curated themed playlist hosted by guest DJ's each week to allow everyone to bring their diverse music tastes to the team!
Sabbaticals. We offer unpaid and paid sabbaticals for those that need some time out from the business
Well-being Allowance. We have always offered a well-being allowance and encouraged our teams to use it. We are conscious that some of our team's families have been impacted by redundancy that is causing financial hardship, and so have extended the well-being fund for those who need it.
Mentorship & learning and development.  All staff have a mentor and bespoke learning and development plan, tailormade for a hybrid environment.
Homeworking. To enable effective homeworking, we have provided office equipment and kit to the team, plus an allowance per employee to make homeworking truly effective and enjoyable.
Reduced fixed office space. Flock have moved from having a permanent fixed office space, to drop-in hot desking. The team have full access to all meeting rooms, lockers, and all amenities like breakfast bar, pizzas, training, Yoga etc that are part of our community space. Many of our staff want to separate work from home life, and/or miss the buzz of the office atmosphere, this way they get the best of both worlds.
Flexibility in office location. As discussed many of the team love working in an office, but hate the commute. Our office provider allows the team to meet/work in different offices around London, thereby allowing for all the benefits without the downsides.
Stand-ups.  We all meet three times a week, virtually and globally. These are informal meeting where we discuss work requirements, but also cultural things to do, well-being tips (We have had virtual planking competitions!), and kept up with each others home-lives as well as work. We continue to test and evolve these sessions and happy to adapt them inf they lose their purpose or can be improved.
Bubbles & Gaggles. We, as you may imagine for a company called Flock, work best as a team. We have up-dated our expenses policy to allow people to get together (as the social distancing rules allow) in each other's homes, for a walk and talk, or in coffee-shops etc. And, all our projects will begin with a "gaggle" an integrated team briefing and ideation session.
Company Socials. Each month we have a "get together" where we can just chill out and have fun and build the social bonds, that bind the Flock as a strong community.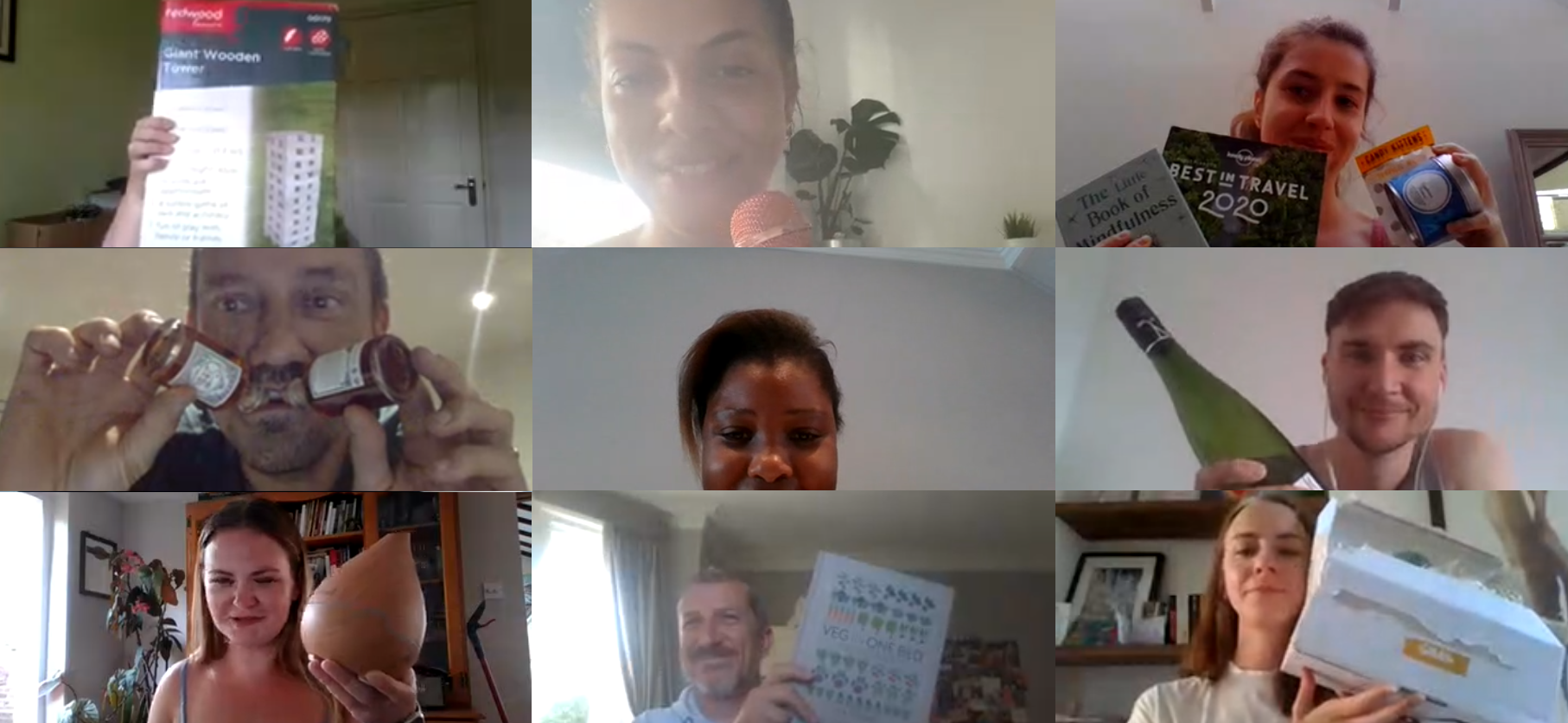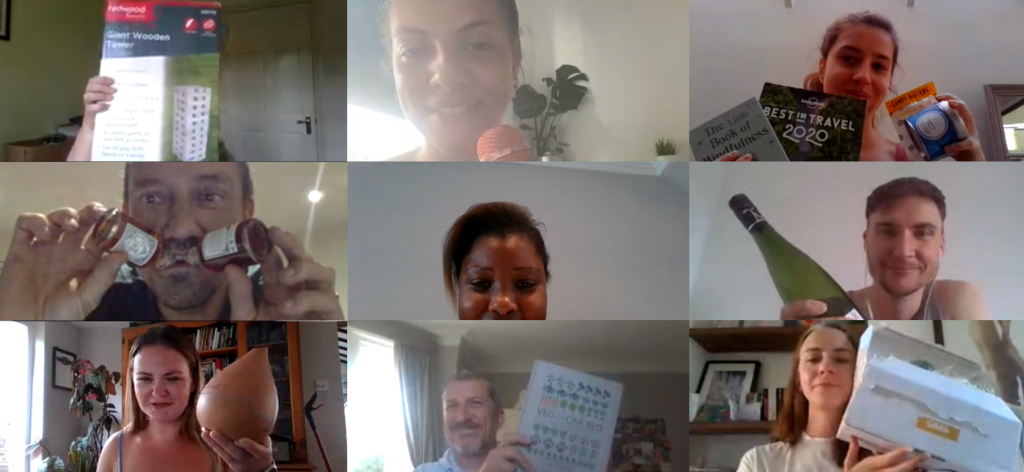 Townhalls. Our formal monthly get together where we share results, have guest speakers, vote on the Flocker of the Month, and celebrate our values/personality. Very often we have interactive quizzes and games to engage the full global team.
It would great to hear of what your company is doing or of any further ideas that you have seen that we could include and update within this blog. All these greats ideas should be shared! Fill out the form below and let us know!