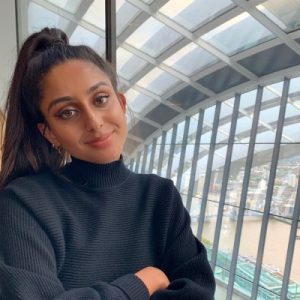 Henry Stewart's annual event Creative Operations Europe is coming up on March 11, and we caught up with their Head of Marketing Aleesha Nagra to find out more about what's in store for attendees.


Q1. How has COVID affected the agenda of content for this year's event?

The pandemic has changed both the way that creative teams are working, and how consumers interact with media. I think that all the topics covered this year will be discussed in this new context. We want to maintain a strong combination of practical case studies to help our community continue to be the drivers of great creative work, despite challenges and limitations, and inspire people through a selection of visionary pieces.
Wunderman Thompson address the impact of COVID directly in their session 'Post-COVID Global Operating Model', whilst industry leader Nils Leonard reminds us of the importance and value of the creative operations discipline in his keynote presentation. In between this are a wide variety of sessions discussing creative technology, building communities and project management.
Q2. How did you choose the brands/speakers for this year's event?
As always, we seek out those who are leading change in the industry and are at the forefront of innovation. As the leading producer of Creative Operations content globally, we pride ourselves on curating events that address the most pressing topics and discussion points.
Conversations with the speakers help us to deep-dive into their current challenges, changes and successes to determine compatibility.
Q3. What session are you most excited to see?
All of the sessions on the main agenda look outstanding, and I will definitely be torn for which I will be watching live and which I will be catching up on on-demand!
I am particularly excited about the pre-event seminar which takes place the day before the event. Entitled 'Increase the Influence of Creative Operations in your Organisation', this is an exclusive forum to bring along creative ops conundrums and work through solutions with peers and the expert guidance of our seminar leaders.
Over the course of 2.5 hours, attendees will benefit from focused break-out groups, bespoke teaching from the leadership team from WDC and clear next steps to respond to challenges in the context of their own organisation

Get your tickets to Creative Operatione Europe 2021 now.