Flock were delighted to recently release our Marketing Sustainability Whitepaper, "The Sustainable Marketer". After careful research the paper includes three important frameworks to help marketing organisztions build a Marketing Sustainability Strategy and provides examples, useful resources and case studies from our partners at WARC
It's a must-read for any modern marketer! Download "The Sustainable Marketer" below:
As part of the report, to help translate the theory of sustainability into action, we have developed a framework focused on the areas of sustainability that we believe marketing can impact most .
Below is an overview of our framework and how it can be utilised in the marketing industry. The framework is based on 3 simple principles: SEE, ACT, MEASURE.
1. S.E.E = Society, Environment, Economy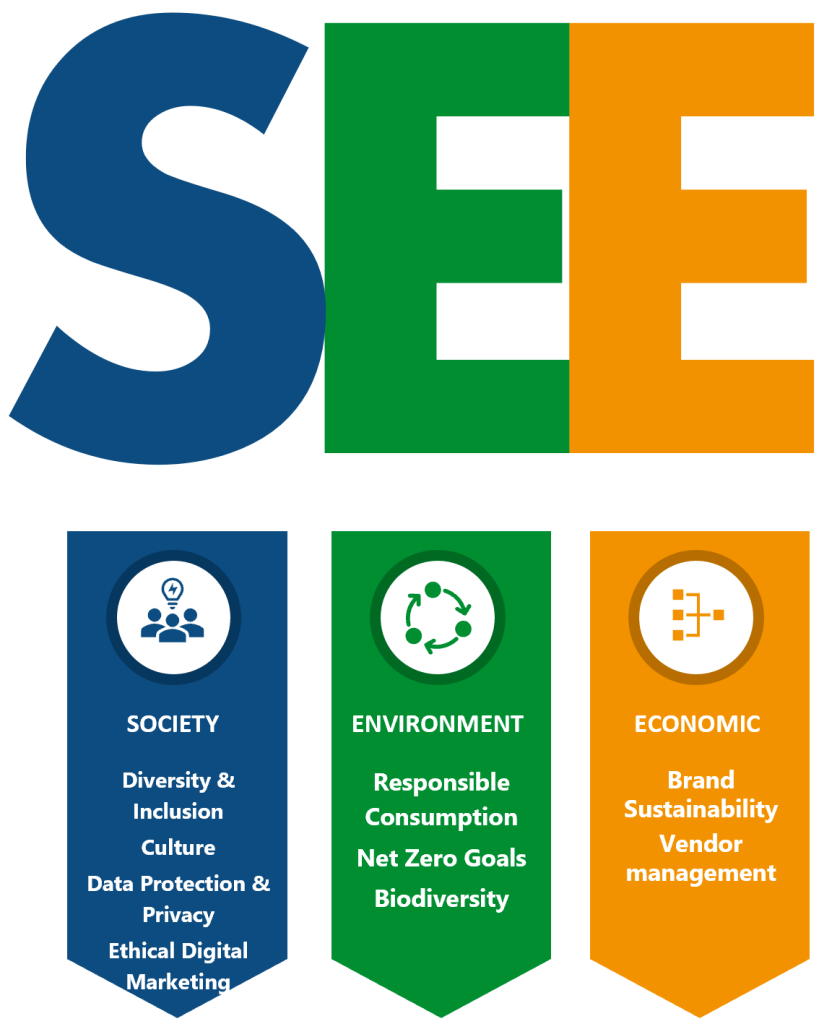 SEE highlights the key topics that marketing can directly affect within the 3 areas of sustainability. In our whitepaper we have focused on Framework 1 – S.E.E.
2. A.C.T = Accountability, Collaboration, Trading
These are the key principles we believe are critical to transforming a business through sustainable development, which starts with accountability. To drive best-in-class marketing that genuinely cares for society and the environment, sustainability needs to become everyone's business and be driven in collaboration with partners to ensure the practices of your own organization are also reflected in those with whom you trade and do business with.
In order to A.C.T on these principles we have included in the whitepaper:
Key questions to ask within your organization, your marketing team and with your partners to help inform the development of a sustainability roadmap.
Resources and links to subject matter experts for further insights.
Best practices as well as case studies from our partners at WARC to show what good looks like.
To dive deeper into Framework 2 – A.C.T, read our guide 'Representation of a Nation', written in partnership with ISBA, where we discuss how the A.C.T framework can aid you in taking the steps needed to become more diverse and inclusive within marketing.
3. MEASURE = Input, Output, Outcome
MEASURE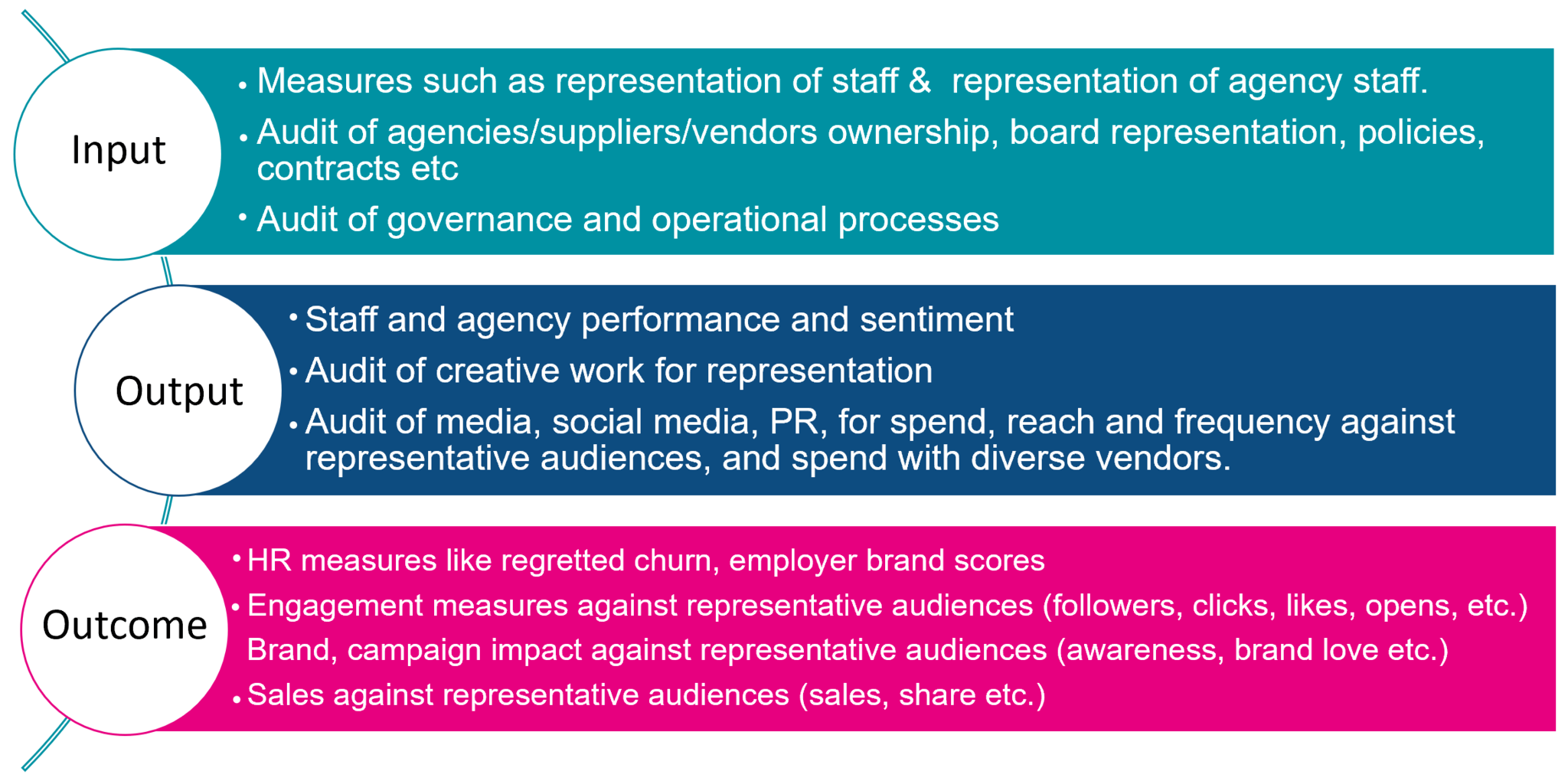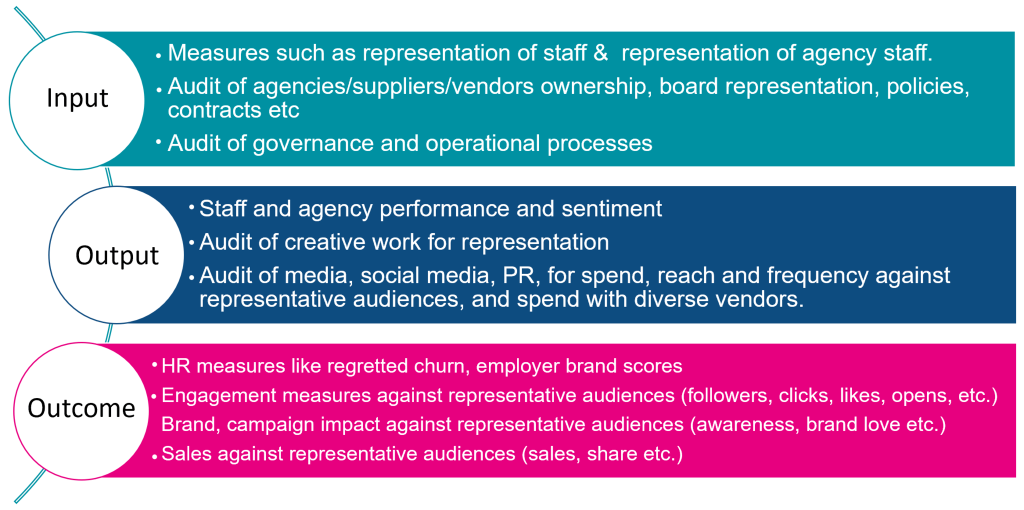 To ensure you are able to measure your actions and have a continuous learning cycle from which to progress and optimize your efforts, we highly recommend having clear KPI's for Inputs, Outputs, and Outcomes.
To learn more about Framework 3 – 'Measure', look out for our upcoming guide on how to proactively and efficiently measure your progression of authentic representation and inclusion within marketing.
Access "The Sustainable Marketer" for more information and resources on how our framework is applied to the areas of sustainability we believe marketing can impact most here.
Learn more about what Flock are doing to become more sustainable click here.
Take the Flock Marketing Sustainability Benchmark Survey click here.
Or, to chat to us about your own thoughts on Marketing Sustainability, please feel free to contact us using the form below. We'd love to hear from you!