Our recent CMO Roundtable 'Cracking the Code: Getting Agile into Marketing' brought up a wide range of experiences and perceptions around Agile Marketing. Agile Methods are the way to achieve the desired agility, using techniques such as Lean (for optimising marketing processes) and Scrum (for increasing the velocity of change initiatives like new product development, testing of new channel strategies, etc.). Find out how to introduce Agile Methods into marketing in our latest CMO Insights blog.
READ OUR IN-DEPTH DISCUSSION FROM OUR CMO ROUNDTABLE
---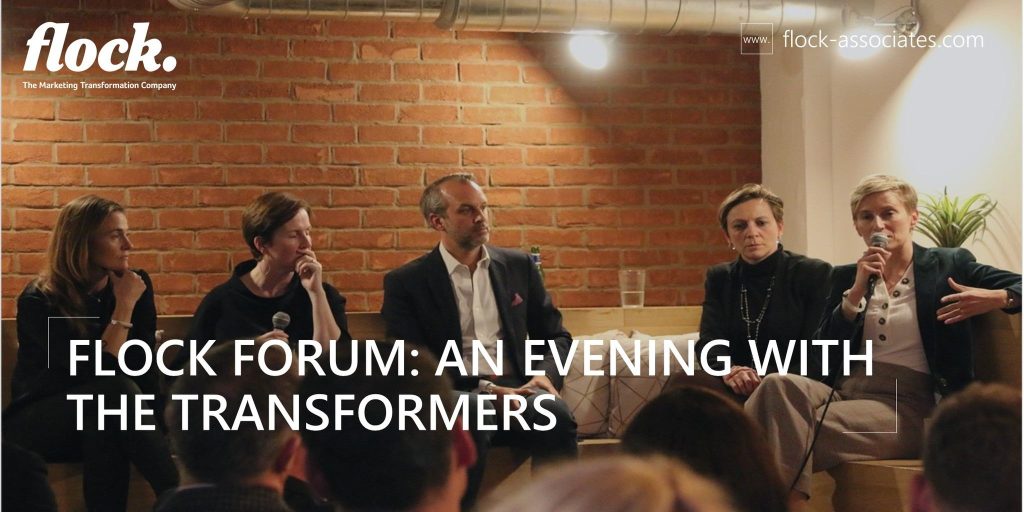 We were excited to hold the latest Flock Forum: 'An Evening With The Transformers', at our nest in Holborn. We had some amazing speakers from Financial Times, Coca-cola, Porsche, LinkedIn and M&C Saatchi that shared different experiences around how companies move away from short-term fixes and concentrating on long-term transformation.
We uncovered four critical areas to marketing transformation ☑️ Brilliant Talent, ☑️ Data Intelligence, ☑️ Strong Partnerships and ☑️ Ways of working. However, it is also important not to neglect and devalue creativity in the process.
If you're interested in attending our next Flock Forum sign-up here.
EXPLORE OUR DETAILED KEY TAKE-OUTS FROM OUR FLOCK FORUM
---
Flock was honoured to host an insightful breakfast with marketing and tech leaders in New York City about the hot topic of "Setting up an in-house agency". Great stories about learnings, practices and failures have been boiled down to the key 8 challenges that marketers need to consider when bringing agency in-house.
8 CRUCIAL ELEMENTS TO CONSIDER FOR IN-HOUSING
---
'MAXIMISING YOUR AGENCY RELATIONSHIP'
PROCURECON MARKETING 2019
This year, our US Managing Director Mitchell Caplan had an extremely successful workshop at US ProcureCon Marketing Conference in Austin, Texas, on "Maximizing Your Agency Relationship". Marketing Procurement is a rapidly evolving discipline and Mitchell has singled out four main critical topics that interest him the most.
4 INSIGHTS FROM THE 2019 US PROCURECON MARKETING CONFERENCE
---
📅 UPCOMING EVENTS
Flock is excited to be present at a wide range of interesting events early next year. Mark your calendar and come talk to us!
◾️ Webinar Creative Ops – Maximising your Agency Relationship (5th February 2020)
◾️ Flock Media forum – (6th February 2020) If you're interested in attending our next Flock Forum sign-up here.
◾️ Creative Operations London – (6th March 2020)
OUR TOP 5 BLOGS OF 2019
We are proud of our Flock blogs, which are written by our industry experts, with insights from multiple exclusive conferences, talks, or marketing events. Click on a present below to see our top 5 most popular blogs of 2019.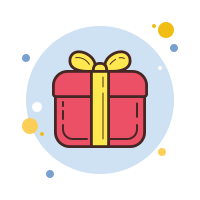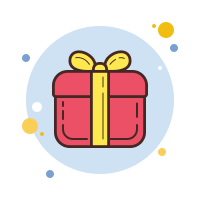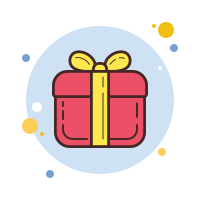 ---
We hope you've been able to gain some new insight from these articles. If you'd like to share any of your thoughts and opinions on them, or what else is going on in the world – get in touch with us or use #Flockology @FlockAssociates – we'd love to hear your views. In the meantime, you can read more about our services, or our most recent work.
See you next month!