We were thrilled to host our first Flock X event of the year, focused on thought-provoking insights and a panel discussion exploring the future of creativity within the marketing operating model. The concept of Creativity 2.0 emerged as a fusion of new ways of working, data, creativity, and technology that are essential for success in this challenging marketing landscape.
As the world rapidly evolves, it's crucial for marketers to stay ahead of the curve and anticipate the trends that will shape the industry in the years to come. To kick off the evening, our CEO Kieron Matthews delivered an inspiring opening speech, setting the stage for an engaging and enlightening experience.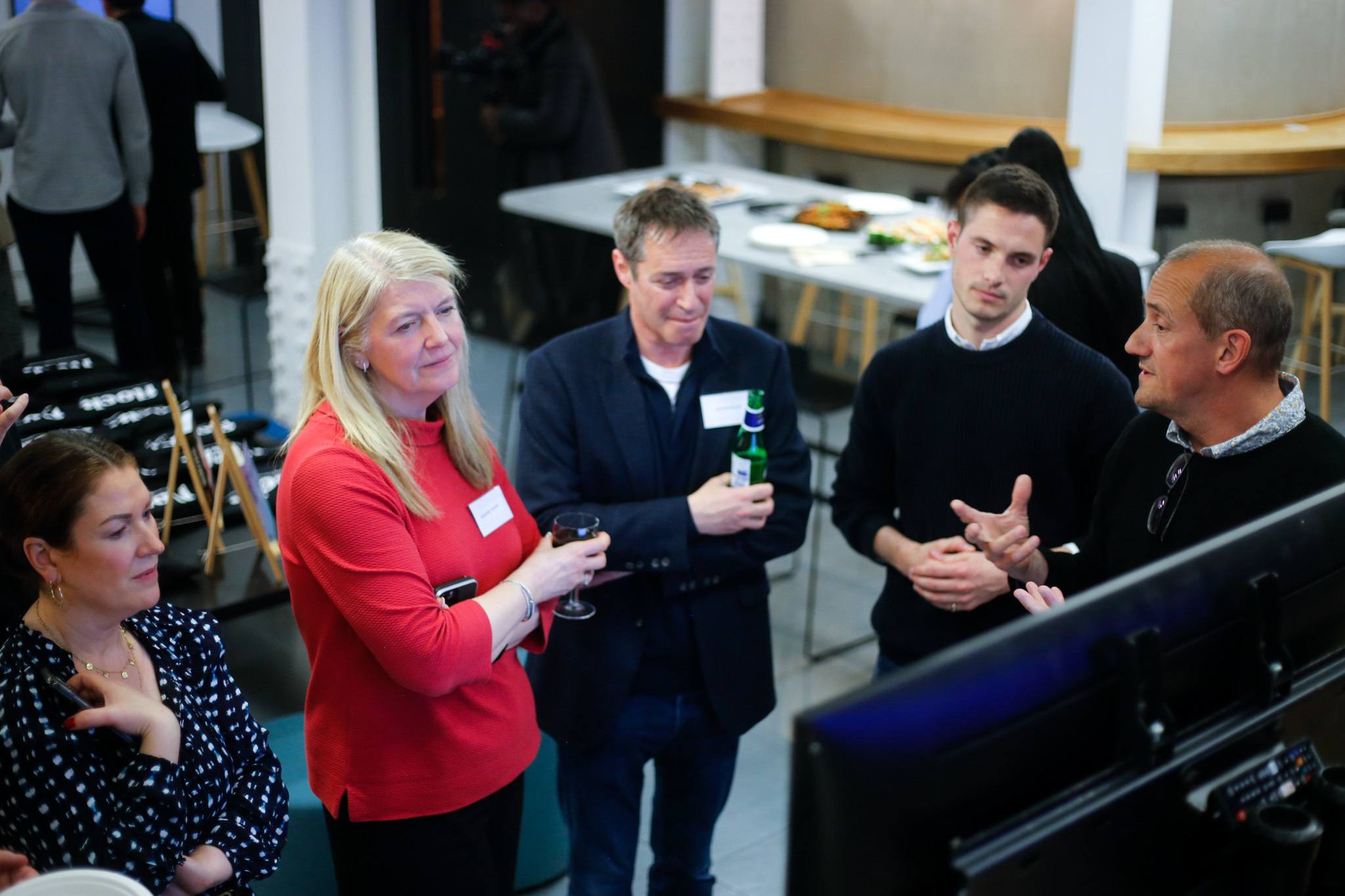 Attendees had the opportunity to immerse themselves in interactive tool demos and gather information about AI platforms in the breakout areas. These activities provided valuable insights into the future of technology-driven creativity. Soon after, our esteemed panel session commenced, featuring remarkable guest speakers Marg Jobling (CMO of Natwest Bank and President of The Incorporated Society Of British Advertisers), Helen Cutmore (Global Marketing Capabilities Director, Bacardi), and Claire Beale (Creative Salon and Ex-Editor of Campaign Magazine), who were interviewed on stage by Simon Francis, Executive Chairman of Flock Associates.
The panel addressed a wide range of compelling questions, including the changing landscape of creativity, the impact of AI on creative work and workers, the responsibility of integrating processes, talent, and data for exceptional creative output, and the challenge for brands in standing out when consumers are also creators with access to similar technology as advertisers.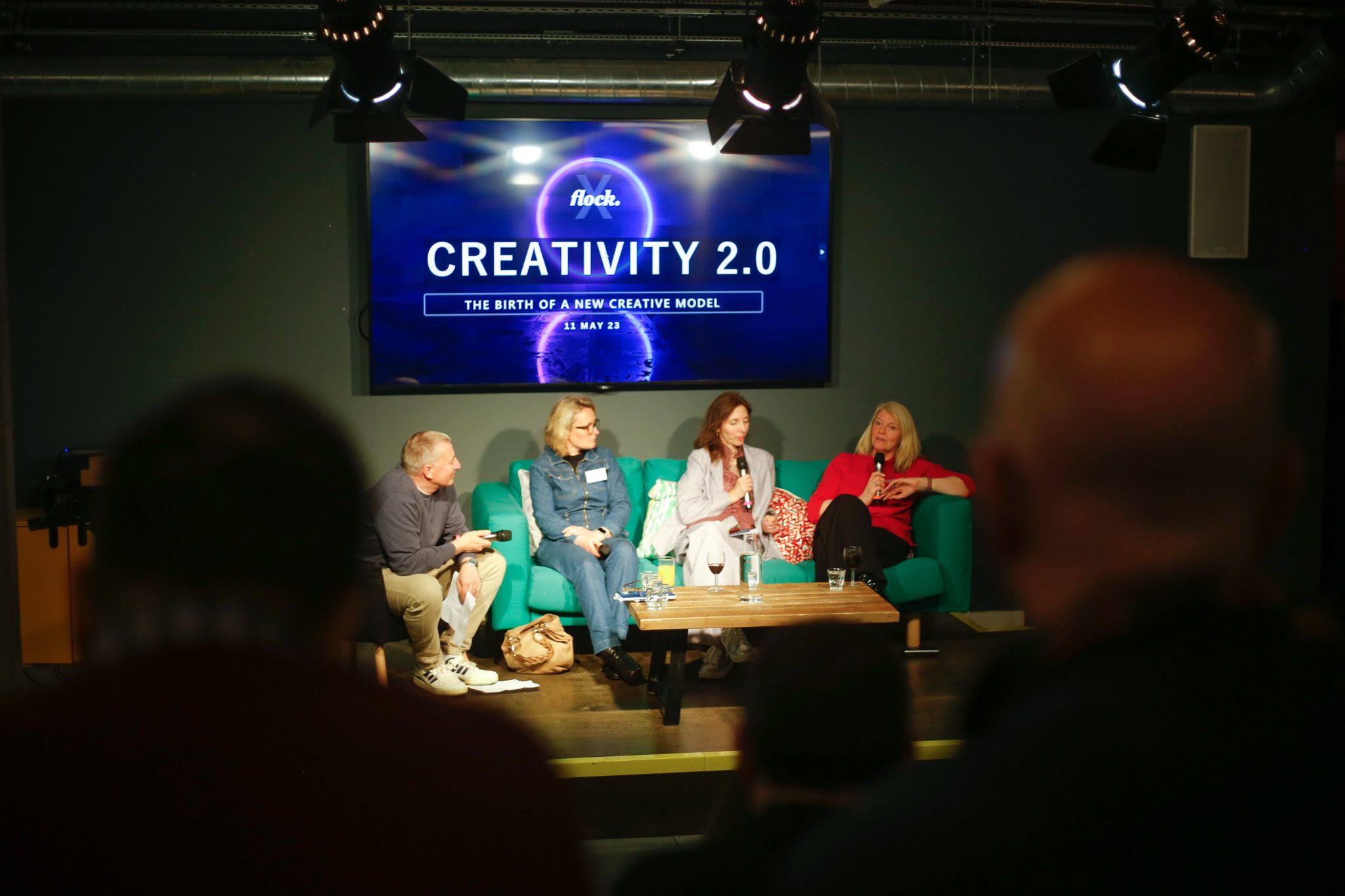 During the discussions, it was agreed upon that while the core aspects of creativity and communication (insight, originality, execution) remain unchanged, the means to deliver them have undergone significant transformation. Organizations that comprehend the importance of acquiring new skills, implementing effective processes, collaborating closely with agencies, and investing in training for creativity 2.0 are more likely to thrive.
The panelists emphasized that technology should serve processes and people, rather than being an end in itself. They unanimously expressed that the real value drivers are the individuals utilizing technology and that creativity continues to be a pivotal source of competitive advantage for many companies. Thus, hiring, training, and nurturing creative talent within marketing and agencies play a critical role.
Following the panel discussions, the engaging debate spilled over into networking sessions, accompanied by wine and drinks.
If you're interested in delving deeper into the concepts of Creativity 2.0 and its implications for people, processes, partners, and procurement, we invite you to reach out to us for presentational materials and insights from the event. Additionally, if you'd like to receive invitations to future Flock X Events and stay updated with our newsletter, Flockology, please sign up below.