Procurecon, Europe's largest meeting of CPOs and senior procurement executives, is occurring this year from 28th to 29th June.
It will have a selection of top brand speakers and sponsors who have paid to be on stage.
It is always great to have a debate, network, and share experiences, and for companies like Flock, it's great to meet new clients.
We are sure that there will be plenty of discussion around agency models, remuneration models, supplier relationship management, managing marketing stakeholders etc.
But, will the delegates get to talk in depth on some of the emerging marketing procurement top topics?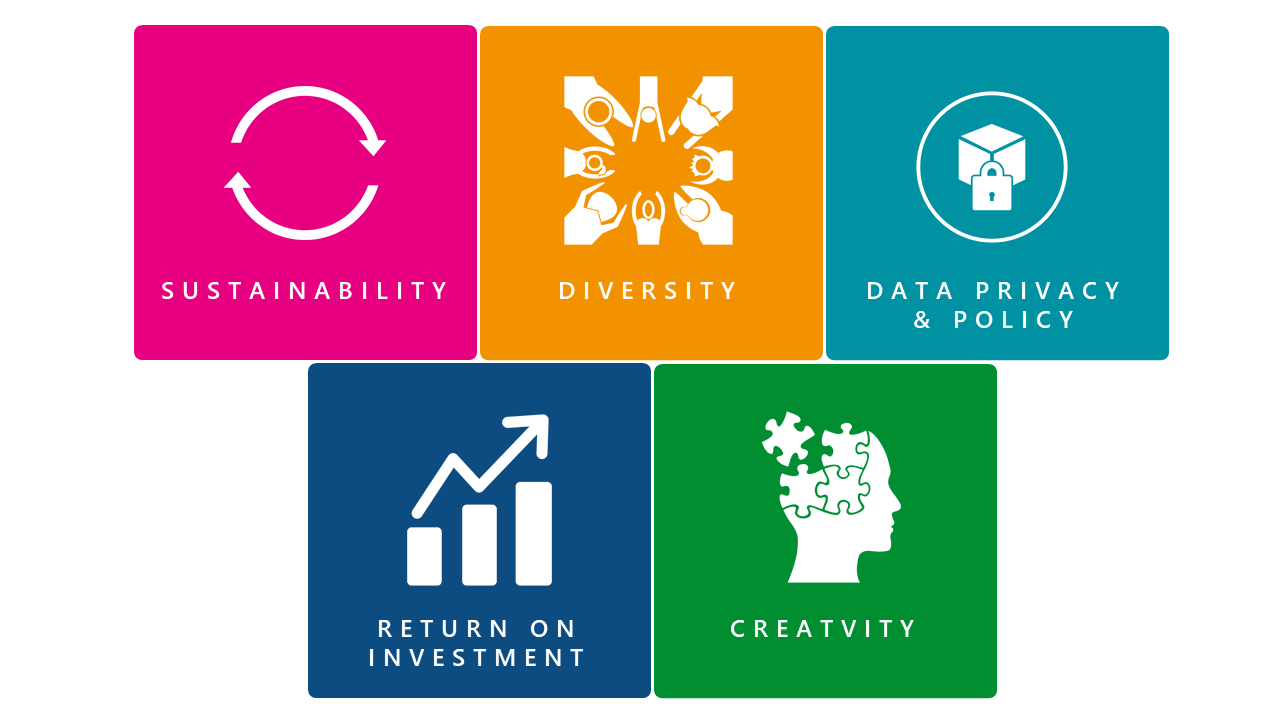 Sustainability

Marketing procurement is ideally placed to ensure that marketing is equipped with marketing sustainability policies, tools, contracts and tracking. If this isn't on your companies agenda, it should be. View our own sustainability pledge here.

Diversity

Do you have the right measures for marketing diversity input, output, and outcome? If the conference hasn't given you clear advice you can read more here.

Data Privacy & Policy

Do you understand the latest laws, the approaches of companies like Apple, Google, Amazon, and what it means for your company, your agencies, and your contracts with them? Have you reviewed your contracts?

Return on Investment (ROI)

The conference will talk in depth about the WFA Project Spring (link to WFA) but has your company got great measures of marketing value (not cost) and do you know how to measure ROI for your activities?

Creativity

Creativity has been described as "a companies last true source of competitive advantage". So what is procurements role in enabling creativity? How are you evaluating your agencies, and incentivising them? Check out our Agency Appraisal Tool to find out more.
We hope that the Procurecon conference is a success, and leads to another step forward for marketing procurement. Whilst we are not attending this year due to work pressure, we hope that our list of the top five marketing procurement trends helps stimulate the debate.
For more details on any of the topics we've raised please use the contact box below.